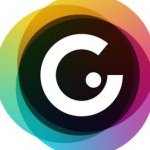 An escape room with Genially
Article écrit par :
Nicolas Houpert
Première mise en ligne le 3 novembre 2019
Easy Tutorial !
This presentation is about how to use genial.ly in an escape game project to create online rooms with hidden clues…
The project #escaperoom is an eTwinning project. Six high schools from five European countries are involved : Amsterdam NL, Gijon SP, Charleville Mezieres FR, Bergen NL, Reykjavik ISL, Athens GR. Subjects : Math, Art, English, Cultural Heritage.
Our students learn through an escape room project. The main idea is to create several real escape rooms in each country of the project. In addition, the students would create online rooms to increase the level of difficulty...
The pedagogical material will be found on S'cape and the online tool used to create online rooms is genial.ly. In the different rooms, they will have to use one the one hand pedagogical resources linked to their curriculum, on the other hand material underlining the cultural heritage of their country.